Complete your suspension upgrade with an Eibach ANTI-ROLL-KIT - includes front and rear roll bars.

While our PRO-KIT performance springs are regarded as the primary suspension enhancement components, the Eibach ANTI-ROLL-KIT
allows critical fine-tuning of your WRX's handling characteristics.
Our ANTI-ROLL-KIT reduces body roll through increased design stiffness over stock bars. The result: increased handling and cornering grip in any performance-driving situation. Manufactured from cold-formed, high-strength aircraft-grade steel for precision performance, and finished with a long-lasting red powder coat finish, the ANTI-ROLL-KIT comes complete with all necessary mounting hardware and instructions for easy bolt-on installation.
ANTI-ROLL-KIT Performance Tuned Sway Bars for Improved Handling and Reduced Body-Roll Precision Hi-Tensile Steel Alloy, Cold-Formed,Tempered and Shot-Peened for Long-Lasting Performance and Durability Precision Forged Ends and OEM Style Pressed Bushing
FRONT:
OE bar: 24 mm (0.9 in) Solid
OE measured bar rate: 66 N/mm (378 lbs/in)
OE bar weight: 4.3 kg (9.5 lbs)
Eibach bar: 25.4 mm (1.0 in) Tubular
Eibach measured bar rate: P1 =87 N/mm (497 lbs/in)
P2 =100 N/mm (572 lbs/in)
Eibach bar weight: 3.0 kg (6.5 lbs)
Bushings: New Eibach bushing
End Link: OE
REAR:
OE bar: 20 mm (0.8 in) Solid
OE measured bar rate: 50 N/mm (287 lbs/in)
OE bar weight: 3.2 kg (7 lbs)
Eibach bar: 22 mm (0.9 in) Tubular
Eibach measured bar rate: P1 =58 N/mm (332 lbs/in)
P2 =76 N/mm (432 lbs/in)
Eibach bar weight: 2.7 kg (6 lbs)
Bushings: New Eibach bushing
End Link: OE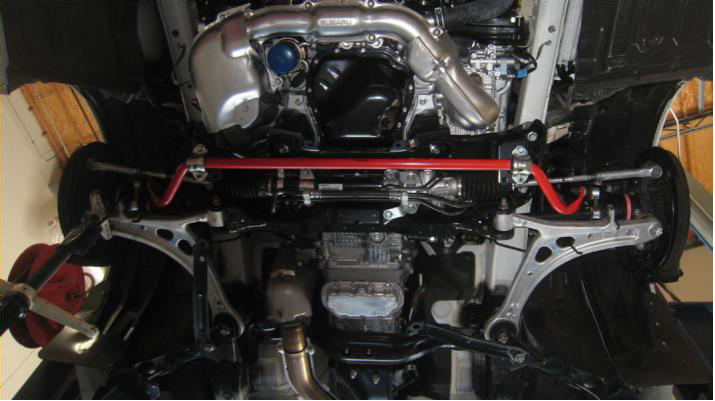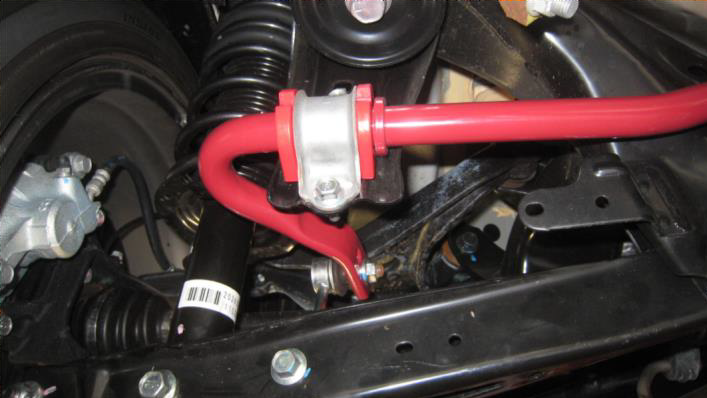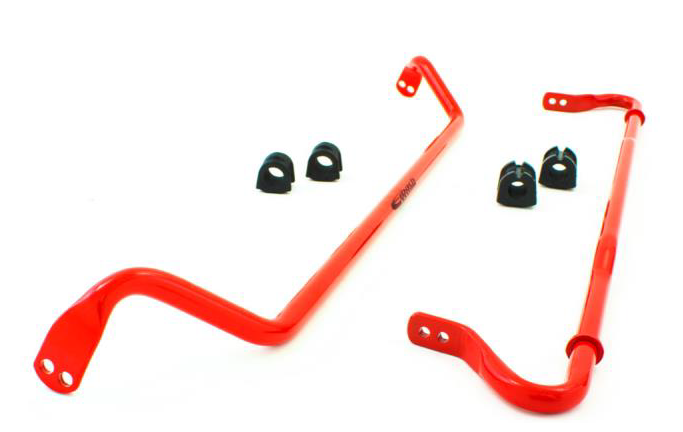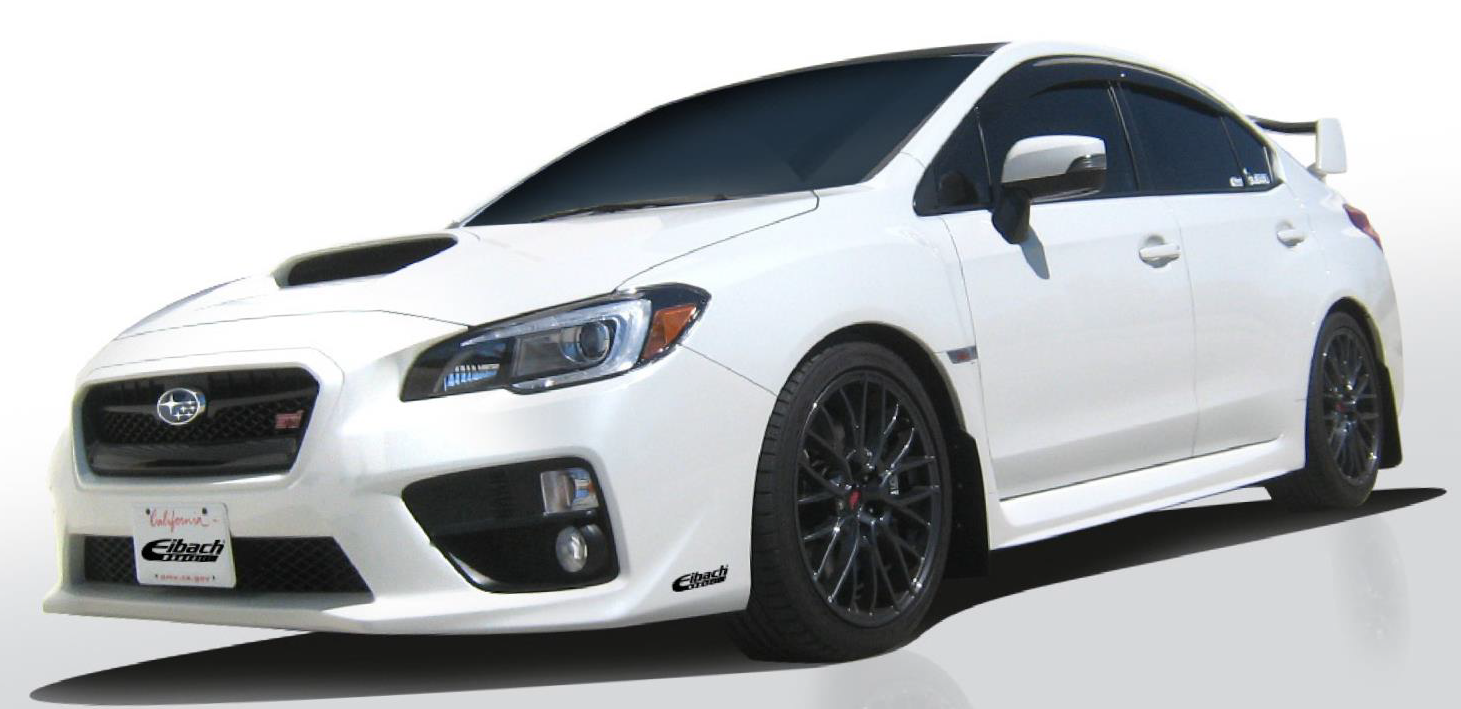 (PROKITWRXROLL)
| | |
| --- | --- |
| SKU | PROKITWRXROLL |
| Brand | eibach |
Others Also Bought
More From This Category